About Us
About Us
From concept through development, production, finishing and delivery Trakya Döküm is a confident supplier partner for all your cast and machined part requirements.
Trakya Döküm at a Glance

75.000 tons/year
Products Capacity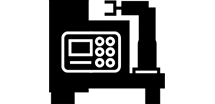 6 Vertical
Moulding Lines

350.000 h/year
Machining Capacity

950+
Workforce

30+
Countries Exported to

+60M USD
Investment in Last 5 Years

238.000 m²
Total Area 85.000 m²
Closed Area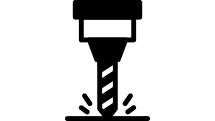 30%
Machined Parts Share
0,1 kg – 40 kg
Casting Weight Range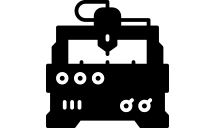 100%
In-House
Pattern Production
Trakya Döküm is a world class IATF 16949 certified foundry producing cast, machined and sub-assembled parts in all grades of high quality ductile, grey and malleable irons for the automotive, white goods, hydraulics, construction, machinery and other industries.
As one of 10 companies in the Soyak Group, Trakya Döküm commenced production in 1980 and has developed into a world-class state-of-the-art foundry. What makes it stand out from its counterparts is its capability to serve as a "Development Partner", rather than just a supplier.
Quality, cost, delivery performance, employee satisfaction and environmental awareness are the key driving indicators at Trakya Döküm and they are the catalysts for all investment and development at the company.
For many years, Trakya Döküm has ranked amongst the top 500 industrial companies in Turkey, based on the reports annually published by the Istanbul Chamber of Industry.
Trakya Döküm has the latest in vertical moulding technology to produce high volume casting requirements for high quality ductile, grey, malleable, vermicular, high silicon and SiMo alloyed castings within the weight range of 0,1 kg to 40 kg's. Castings can be supplied also as machined and sub-assembled.
Located in Lüleburgaz, 140km west of Istanbul, Trakya Döküm site houses 6 vertical moulding lines with a capacity of around 75,000 tonnes of finished castings a year.
The total area of the site is 238,000 square meters, enclosing a covered area of 85,000 square meters. The total number of employees working at the plant is 950 including 65 skilled engineers. Trakya Döküm always retains a high proportion of skilled engineers to maintain and continuously improve product quality.
Its Geographic closeness to Europe allows quick response to urgent product and service demands of customers in the continent. Trakya Döküm currently exports over 40% of its total production to more than 30 countries. The export countries are predominantly located in Western & Central Europe, and USA, India, and China are also among these countries.
Production of quality components starts with fulfilling international standards. Trakya Döküm team is well aware of this and are committed to continuous improvement to achieve this requirement.
Trakya Döküm is certified with IATF 16949, ISO 9001:2015 Quality Management Systems, ISO 14001 Environmental Management, and ISO 45001 Occupational Health and Safety Management Systems. The Ford Q1 Certification was awarded early in 2009. In addition, Trakya Döküm has also been certified by ISO 10002 Quality Management-Customer Satisfaction-Handling of Customer Complaints System, ISO 27001 Information Security Management System and SA 8000 Social Accountability International Standard.
The company is committed to providing quality products, undertaking continuous investment in the latest technology and processes; enabling customers, employees and the industry to benefit from generated added value.
Quality, training, teamwork, continuous improvement, environmental awareness and social responsibility are all part of the daily routine at Trakya Döküm, placing the company firmly amongst the best foundries in the world.
History
1980
START OF THE FOUNDRY CONSTRUCTION
1982
START OF SERIAL PRODUCTION IN LINE 1
6.000 TONS/YEAR PRODUCTION CAPACITY
1984
START OF SERIAL PRODUCTION IN LINE 2
12.000 TONS/YEAR PRODUCTION CAPACITY
1991
EXTENSION AND SYNCRONIZATION OF PRODUCTION LINE 2
18.000 TONS/YEAR PRODUCTION CAPACITY
1997
START OF SERIAL PRODUCTION IN LINE 3
31.000 TONS/YEAR PRODUCTION CAPACITY
2003
MACHINE SHOP INVESTMENT
100.000 h/YEAR MACHINING CAPACITY
2006
NEW INVESTMENT AND START OF PRODUCTION IN LINE 4
48.000 TONS/YEAR PRODUCTION CAPACITY
2008
START OF SERIAL PRODUCTION IN LINE 5
65.000 TONS/YEAR PRODUCTION CAPACITY
2010
NEW INDEPENDENT MACHINE SHOP INVESTMENT
350.000 h/YEAR MACHINING CAPACITY
2011
FIRST SUB-ASSEMBLED PART AND COMPONENT PRODUCTION
2016
FIRST ASSEMBLY LINE INVESTMENT
2017
START OF SERIAL PRODUCTION IN LINE 6 WITH INDUSTRY 4.0
75.000 TONS/YEAR PRODUCTION CAPACITY
2020
MODERNIZATION AND UPDATE OF PRODUCTION LINE 1
Vision and Mission

Our Vision
TO BE THE LEADER IN
TURKISH CASTING SECTOR

Our Mission
TO BE A CONSTANTLY IMPROVING COMPANY - MANUFACTURING VALUE-ADDED PRODUCTS BEYOND OUR CUSTOMER'S EXPECTATIONS

The Internet Explorer you are currently using does not support many modern web technologies. For this reason, you may encounter problems while viewing our site. We recommend using a more modern internet browser such as Google Chrome, Mozilla Firefox or Microsoft Edge to achieve the best experience.
Şu an kullandığınız Internet Explorer bir çok modern web teknolojisini desteklememektedir. Bu sebeple sitemizi görüntülerken sorunlarla karşılaşabilirsiniz. En iyi görüntü deneyimi için Google Chrome, Mozilla Firefox veya Microsoft Edge gibi daha modern bir internet tarayıcı kullanmanızı öneririz.