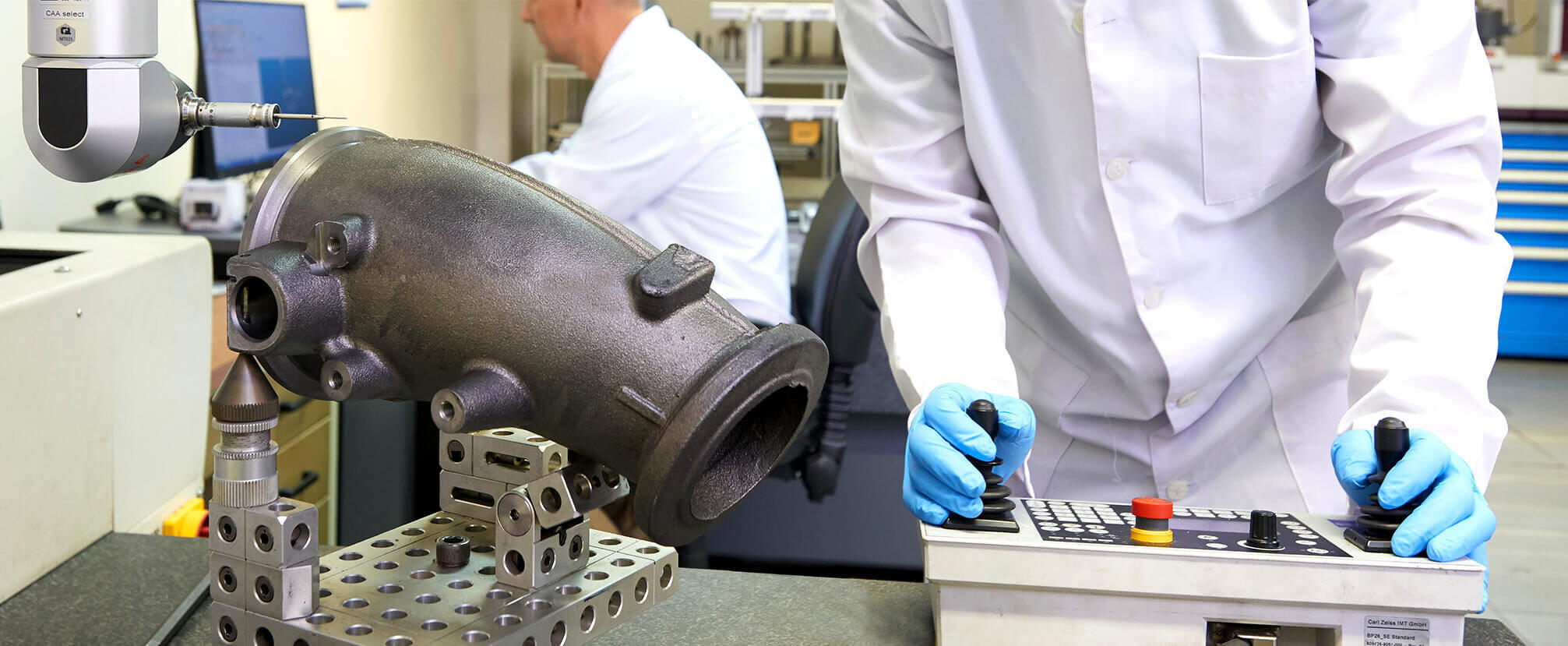 Design & Engineering
Design & Engineering
Thanks to its multidisciplinary team approach and advanced technology, new products can be integrated into serial production quickly and reliably.
From involvement in the product design to the serial production and beyond, Trakya Döküm considers itself as a development partner.
Trakya Döküm's proactive approach to product development encourages strong co-operation between the company and its customers.
Involvement in the product design at an early stage ensures the most efficient casting design and reduces the incidence of possible metallurgical defects.
With its many years of experience, know-how and competence coupled with utilization of advanced tools, new products can be integrated into serial production quickly and reliably. The use of programs such as Unigraphics, CAD/CAM and Magmasoft process simulation will give confidence in the process before production commences.
Thanks to its multidisciplinary team approach, lead-time to deliver the first samples as well as the development time between the prototype and the series product are reduced significantly.
Design & Construction of casting patterns are realized 100 % in house. The design of casting patterns is optimized by simulating the mould-filling and solidification process in order to ensure the product quality. Magmasoft simulation program is used to carry out these important process studies.
ATAS Thermal Analysis System, which is a flexible metallurgical process control system, is used to effectively analyze, stabilize and optimize the metallurgical production process.
Studies to develop new materials on cast iron are also carried out by our engineers in order to assist & optimize our customers' initial product designs. Skilled engineers interpret information and use the latest technology and knowledge to continuously improve both processes and products.

The Internet Explorer you are currently using does not support many modern web technologies. For this reason, you may encounter problems while viewing our site. We recommend using a more modern internet browser such as Google Chrome, Mozilla Firefox or Microsoft Edge to achieve the best experience.
Şu an kullandığınız Internet Explorer bir çok modern web teknolojisini desteklememektedir. Bu sebeple sitemizi görüntülerken sorunlarla karşılaşabilirsiniz. En iyi görüntü deneyimi için Google Chrome, Mozilla Firefox veya Microsoft Edge gibi daha modern bir internet tarayıcı kullanmanızı öneririz.