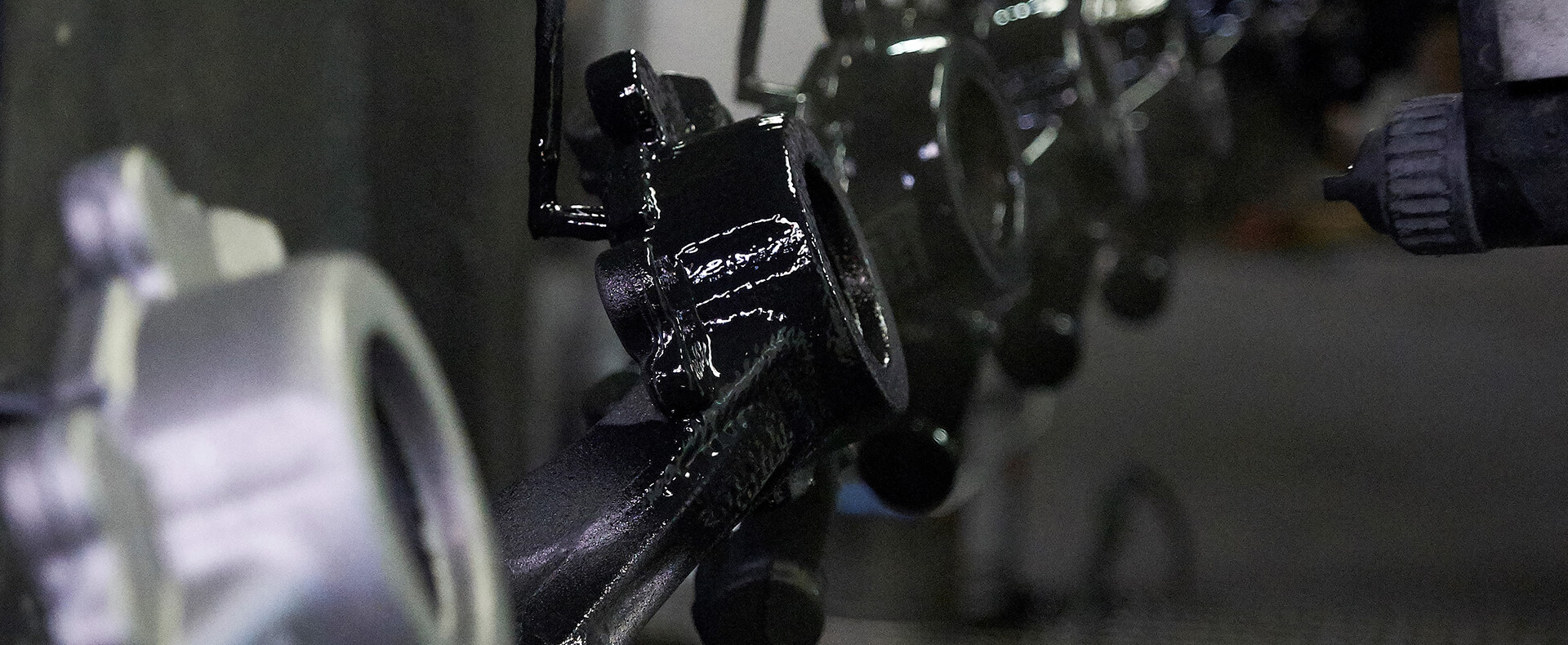 Surface Treatment
Surface Treatment
We meet painting and coating requirements of your castings with optimum performances by effective use of accurately planned methods and efficient processes.
Trakya Döküm closely works with its customers to better understand the requirements of their parts and plan the surface treatment processes accordingly.
We carry out conventional surface coating processes of dipping, spray painting and electrostatic wet painting in our own facility.
We also have in-house hot dip galvanizing facilities.
For other surface coating processes (KTL, electrogalvanized etc.) which are not available in our facility, we work with local, expert, approved and reliable suppliers.
Due to our responsibility to the environment, we take care to use environmentally friendly water-based paints in our painting facilities.

The Internet Explorer you are currently using does not support many modern web technologies. For this reason, you may encounter problems while viewing our site. We recommend using a more modern internet browser such as Google Chrome, Mozilla Firefox or Microsoft Edge to achieve the best experience.
Şu an kullandığınız Internet Explorer bir çok modern web teknolojisini desteklememektedir. Bu sebeple sitemizi görüntülerken sorunlarla karşılaşabilirsiniz. En iyi görüntü deneyimi için Google Chrome, Mozilla Firefox veya Microsoft Edge gibi daha modern bir internet tarayıcı kullanmanızı öneririz.